Free Personality Assessment and Coaching Session
($150 value)
Get keys to solving your job-search issues. Let me help you find solutions and breakthroughs designed to give your measureable results NOW.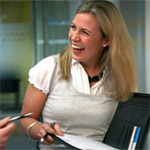 Just complete the E-certificate below and click Send. Either I, or one of my hand-selected coaches, will contact you within 72 hours to schedule your free 40-60 minute session. Be sure to fill out the form completely for best results.
Privacy policy: Information on this form will remain strictly confidential. I do not, and will not, release or sell this information to any third party.
* = required